PRODUKSI KALIMAT DI MEDIA SOSIAL YOUTUBE
Keywords:
Psycholinguistics, Sentence Production, Silence, Tongue Flashing and Youtube
Abstract
This study aims to describe errors in sentence production that focus on two types of errors, quiet and tongue flash. This research is included in the scope of psycholinguistic studies. This research is descriptive qualitative. The data method in this study is the observation method and note-taking technique as advanced methods. After the data is collected, the data is then transcribed autographically and the results are presented in the form of a description. The results of this study were a smile and a tongue glow. Silence is divided into two types namely silent silence and filled silence. The silence that occurs is caused by several things including unpreparedness, forgetfulness, and doubts. Tongue discharge can be due to a variety of things, is rushed, humorous, unconscious, and unfocused.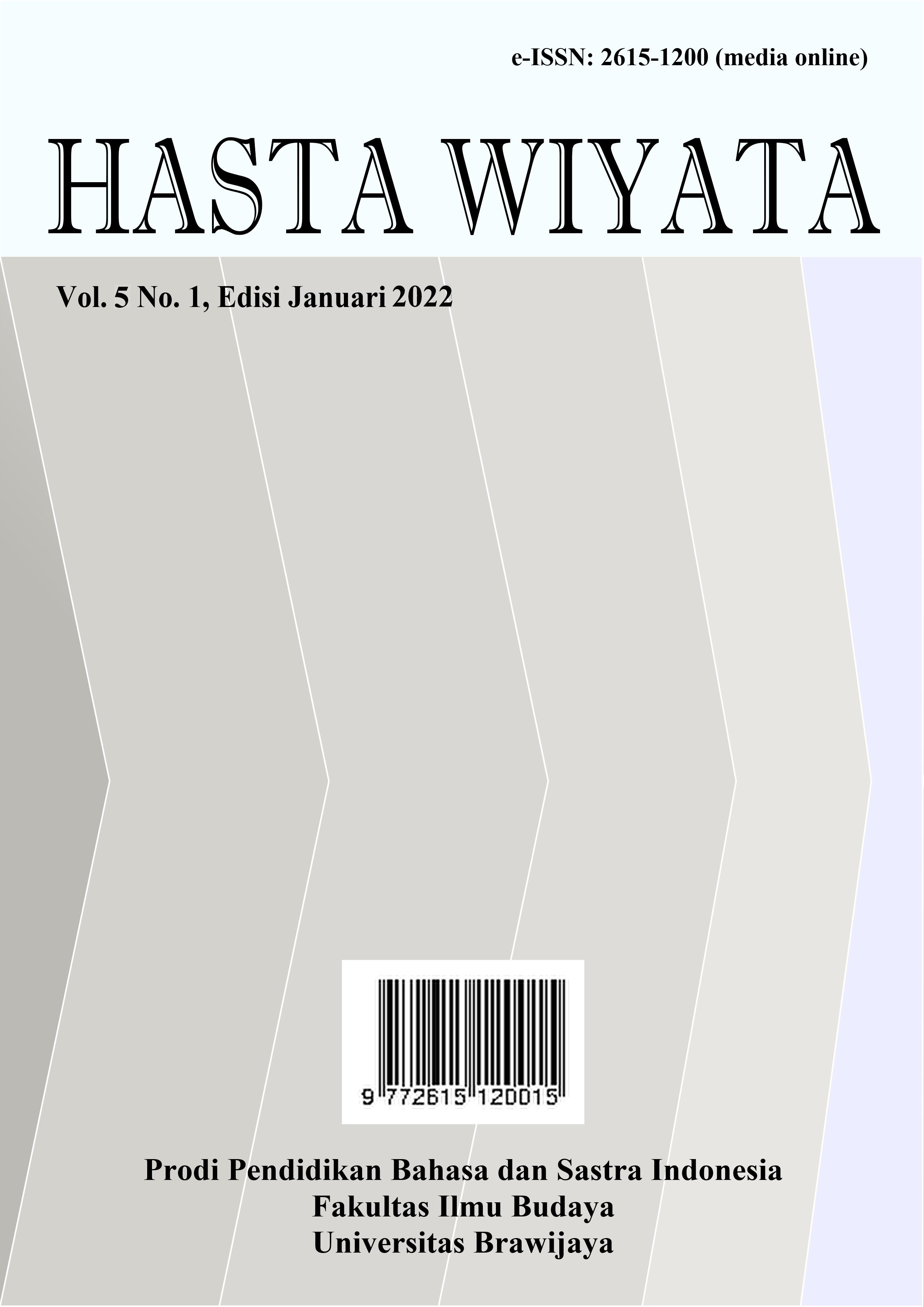 Downloads