PENGARUH EKSTERNAL DALAM PEMEROLEHAN BAHASA BIDANG LEKSIKON PADA ANAK USIA 1 TAHUN
Keywords:
Acquisition, First language, First years old
Abstract
This paper is a study that examines (1) the process of language acquisition in children (2) external factors that influence language acquisition in children. The method used in this research is descriptive method with a qualitative approach. This study aims to determine external factors in the acquisition of phonological level language in children aged 1 (one) year. Data collection is done by recording techniques which are then recorded. Data processing is done using inferential statistics. Data processing uses inferential statistics which are used to analyze sample-based data. Analysis of the data used is descriptive analysis to provide an objective, factual, and accurate description of the data or object of research in accordance with the conditions that occur in the field, and qualitative analysis to explain the meaning contained in the research data. The theory used in this research is the theory of language acquisition in children. The results of data analysis indicate that there are external factors that affect language acquisition in children. The external factors come from family, environment and society.
References
Arifin, Z. 2013. Evaluasi Pembelajaran. Remaja Rosdakarya. Bandung.
Brown, K. 2005. Encyclopedia of Language and Linguistics (Second). Elsevier. Oxford.
Chaer, A. 2009. Psikolinguistik Kajian Teoretik. Rineka Cipta. Jakarta.
Chomsky, N. 200). Cartesian Linguistics A Chapter in The History of Rationalist Thought (James McGi). Cambridge University Press. New York
Dardjowidjojo, S. 2014. Pskolinguistik: Pengantar Pemahaman Bahasa Manusia. 2nd ed.. Yayasan Pustaka Obor Indonesia. Jakarta
Ingram, D. 1985. First Language Acquisition. Oxford University Press. London
Nuryani, & Aji, D. 2013. Psikolinguistik. Mazhab Ciputat. Tangerang Selatan.
Pateda, M. 1990. Aspek-Aspek Psikolinguistik. Nusa Indah. Yogyakarta.
Subyakto-Nababan, & Utari, S. 1988. Psikolinguistik Suatu Pengantar. Depdikbud. Jakarta.
Suhartono. 2005. Pengembangan Keterampilan Berbicara Anak Usia Dini. Departemen Pendidikan dan Kebudayaan. Jakarta.
Sukmadinata, N. S. 2011. Metode Penelitian Pendidikan. PT Remaja Rosdakarya. Bandung
Yulianto, B. 2009. Perkembangan Fonologis Bahasa Anak. Unesa University Press. Surabaya.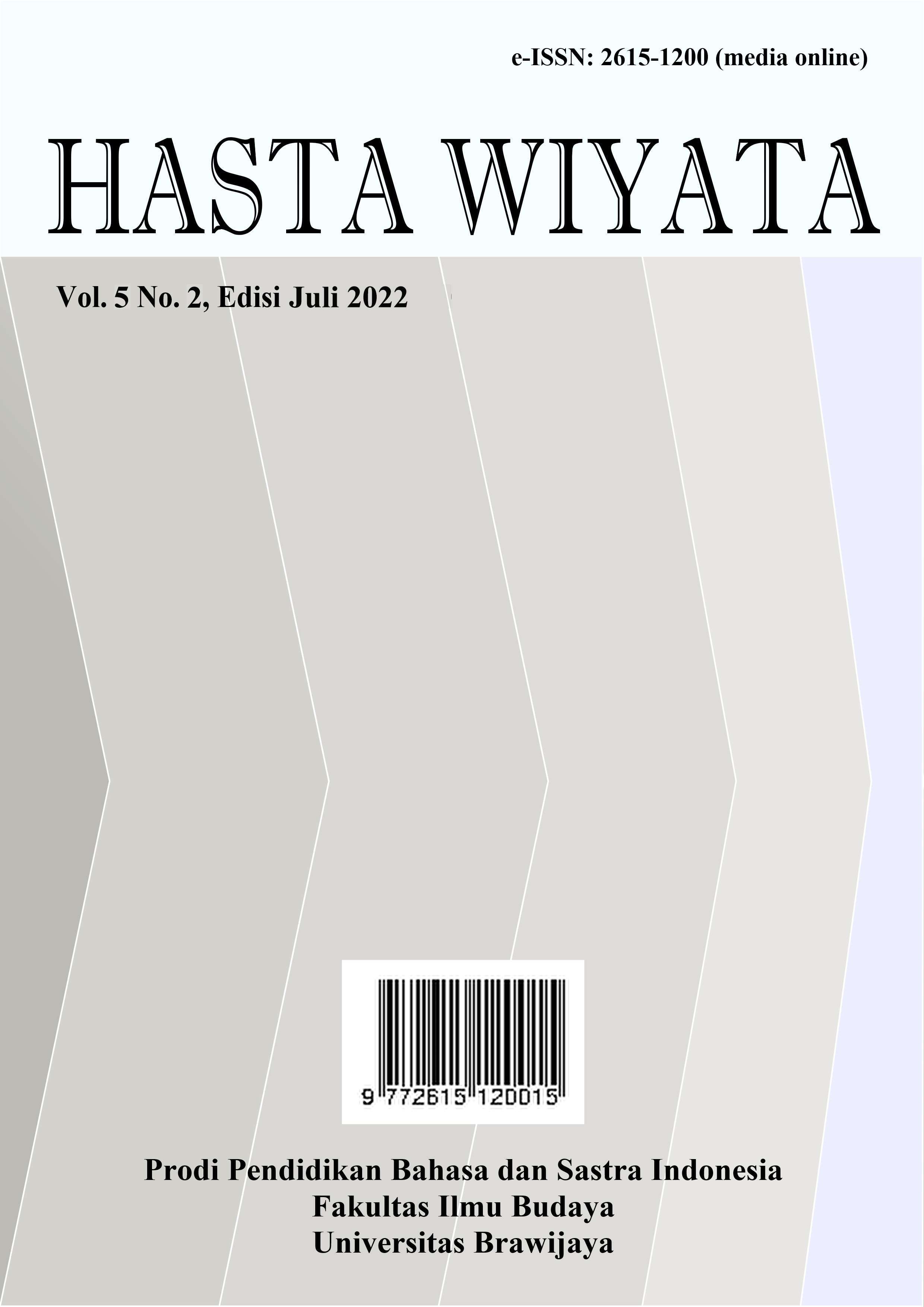 Downloads